Minot ND 2005 (FMCA)
Slide information:
K-Mart, Minot, ND a good place to group. We caught passing eyes with our clean Alfas in a row in the K-mart parking lot.
Getting together with old and new friends. Getting together for happy hour and a pot luck dinner after caravaning into the FMCA parking lot.
As usual, the pot luck goes great! Using the storage compartment doors works great for serving.
Thanks to the great chefs… Both John and Ken did a great job of keeping us all eating pork chops galore.
A great thanks to Ron & Marilyn. Ron & Marilyn Bertsch went all out getting permission from K-mart for the gathering point and finding where dumping and fresh water could be obtained prior to caravaning into the FMCA parking area.
The Zoo group… Ron organized a tour of the Minot zoo.
Slide Show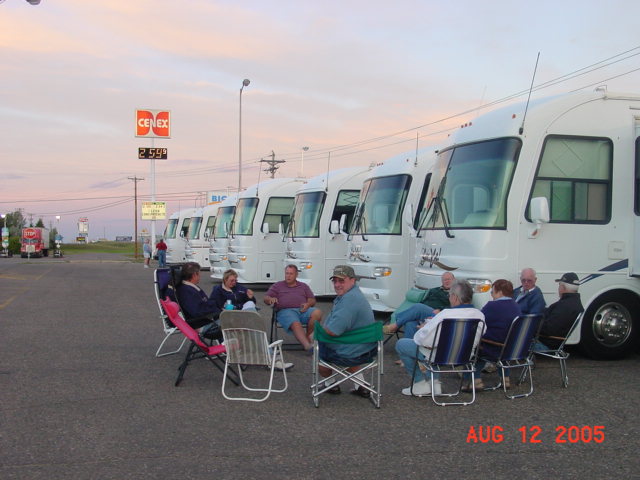 <<
Pause
>>
Auto